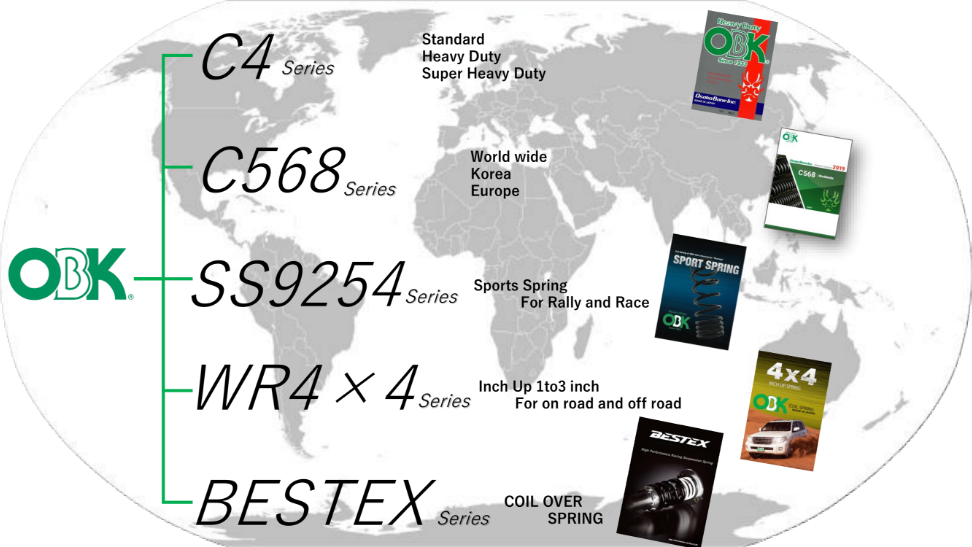 BRAND CONCEPT for OBK
All Products of OBK and materials are made in Japan.
Why we are particular about MADE IN JAPAN is to keep on responding market need around the world. Each country has different road condition and climate because of that we supply high quality springs which can be used in any environment.
CATALOG
OBK's comprehensive catalog deals with many Japanese cars.